From August 14th to August 18th 2019, President WANG Xinhua, Prof. LU Jiachun , Dean of School of International Education and Prof. WANG Zhongfang of State Key Lab of Respiratory Diseases visited the University of Melbourne.
The delegation of GMU met with Prof. James McCluskey, Deputy Vice-Chancellor (Research) and Prof. Sharon Lewin, Director of The Peter Doherty Institute for Infection and Immunity to discuss potential cooperation on research, postgraduates joint training and faculty training.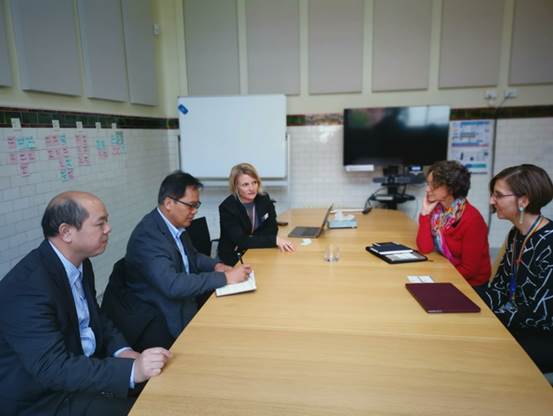 Collaboration meeting with Prof. James McCluskey, Prof. Sharon Lewin, etc,.
After the meeting, the delegation exchanged views with Dr. Jeanette Tamplin from Victorian College of Arts and Melbourne Conservatorium of Music of University of Melbourne. As the president of the Specialty Committee of Music Therapy World Federation of Chinese Medicine Societies(SCMTWFCMS), President WANG Xinhua introduced the development of SCMTWFCMS, and invited the music therapist from University of Melbourne to participate in the their activities.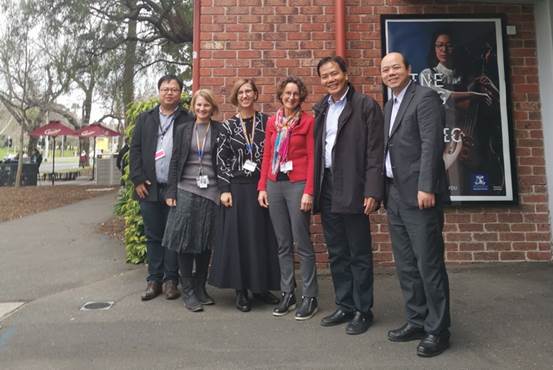 The delegation met with music therapists of University of Melbourne
The delegation carried out collaboration meeting on teaching with Prof. Roy Robins-Brown, President of Australian Society for Microbiology and then visited Melbourne Biomedical Precinct(Bio21), Cancer Center and Walter Eliza Hall Institute of Medical Research to discuss the transformation of biological medicine in institutes of higher learning.
The delegation discussed medicine teaching reform with experts of University of Melbourne