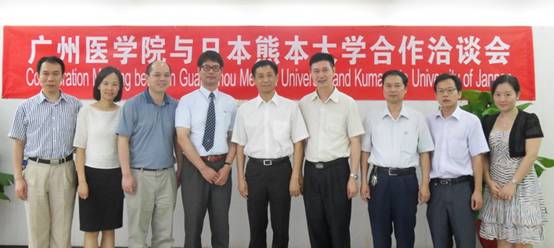 School of Pharmaceutical Sciences was established in April 2012, comprising Department of Pharmacy, Guangzhou Institute of Snake Venom, Drug Research Centre and Pharmaceutical Experimental Centre.The School is home to 62 staff members. There are 5 professors, 15 associate professors and 27 lecturers. All the teaching staff are master degree holders or above, 34 members (72%) hold doctoral degrees and 13 hold Master's degrees. Three teachers are supervisors for PhD candidates and 7 are supervisors for Master degree candidates.

School of Pharmaceutical Sciences has carried out effective measures to facilitate disciplines development such curriculum design and laboratory building in order to stay relevant with other leading medical colleges. Now the School offers master and PhD programmes in the discipline of pharmacology.Pharmacology is listed as a provincial key discipline, and Pharmaceutical Experimental Centre is graded as provincial model experimental teaching centre.
As for scientific research, the School has undertaken 10 national, 19 provincial and 34 municipal research projects, receiving funding of 8,780,000RMB. Ten patents rights have been granted, and over 100 research papers have been published.
In the meantime, the School has attached importance to international collaboration in joint training. The School has signed a "2+2"agreement with Chinese University of Hong Kong to co-train students of pharmaceutical sciences programme. With regard to internship base development, the School has established extensive links, with 5 intra-university bases in affiliated hospitals, and 12 bases in pharmaceutical companies, large general hospitals, drug control institutes. The graduates of School of Pharmaceutical Sciences are well-received by employers in general hospitals and pharmaceutical enterprises. Out of the 295 graduates in five years, 21% of them pursue further study in graduate school home and abroad.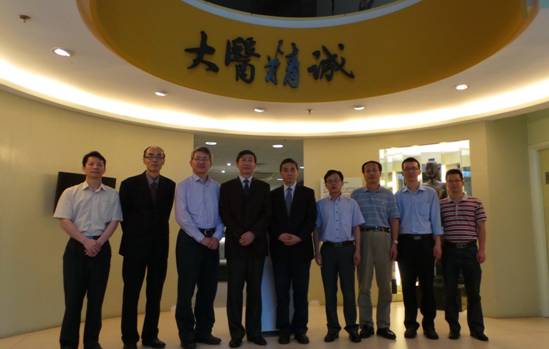 Collaboration Meeting with Hong Kong Baptist University