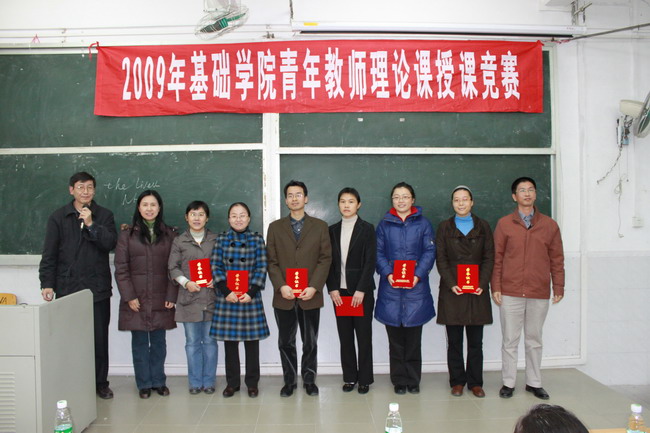 The School of Basic Medical Sciences(SBS)was established in 1958. SBS is composed of 4 departments, 14 teaching and research divisions, 5 laboratories and 1 research institute. SBS is home to 216 faculty members, among whom 166 are teachers(21 professors, 59 associate professors, 73 lecturers ). Among them, 43.9% are doctoral degree holders, and 90.5% with master degree. There are also 50 technicians and administrators. The School offers 122 courses including general courses, basic courses for 20 programmes at undergraduate and postgraduate level. It also provides teaching and administrative support for The Biotechnology Department, The Bioengineering Department and The Information Management Department and Biology Department.

Aspired to train quality medical graduates, SBS has attached importance to scientific and teaching research. In recent five years, SBS has undertaken 84 research projects on teaching and published 200 papers, As editor-in chiefs, the faculty has compiled 30 textbooks at national level as well as 60 other textbooks. It has won teaching awards and awards for excellent courses at provincial and municipal level.
On the other hand, The School has undertaken 34 projects of National Natural Science Foundation of China, 41 projects at provincial level, 76 projects at municipal level, amounting to 20.73 million RMB. Three hundred research papers have been published, 50 out of which were collected in SCI journals.
SBS has attached great importance to collaboration and exchange home and abroad, drawing on the advanced medical research and teaching experience. It has established cooperative relations with domestic and international medical schools in various forms, which provides favorable conditions for sustainable development of the School.
(Data updated in December, 2013)

Volunteering Activities

The Competition of Experimental Skills on Biology and Chemistry

Digital Interactive Lab




Homepage of SBS